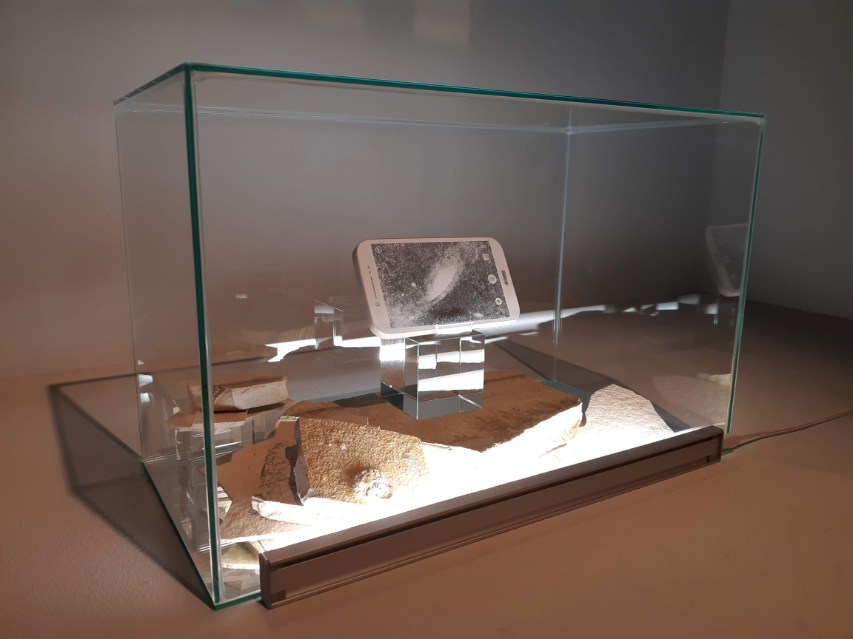 Distance#M31
Lithographic limestones of solnhofen, Neon
Dimension of glass box 20 x 40 x 25 cm, 2018

"... Dialog here with a perception of the distance that separates the Earth from the Andromeda galaxy (2 light years and a half a way), Niitsu's works are questioning the function of the invention of the media in order to consider the position of technology in the future and since its origin."


ADOKA NIITSU ARTIST WEBSITE
© 1998 - 2022 ADOKA NIITSU. All rights are reserved. / Adagp, Paris.
All images or website content may not be used or reproduced in any manner without prior written permission of the artist.